Autoimmune - Hormones - Thyroid - Hashimoto's - Adrenals - Digestive
Weight - Women's Care - Pain
We Find and Correct the Real Cause of Your Health Issue
We Find What Others Have Missed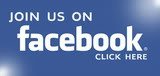 Absolutely adore these guys! Can't say enough about the results that they helped me obtain! I was always treated as if I was royalty and recommend them bar none! Carly Anne
IS THIS YOU
Need To Lose Weight But Can't Or After Losing You Just Put It Back On
Low Energy
Poor Sleep
Anxiety
Depression
Low Sex Drive
Aches - Pains
Poor Memory
Heartburn - GERD - Poor Digestion - Diarrhea - Constipation
Cholesterol Problems
High (Low) Blood Pressure
You Are Told There Is Nothing Wrong
Your Doctor Says All Your Tests Are Normal And You Are Fine - But You Don't Feel Fine
One Or More Medicines Are Added To What You Are Already Taking Or Your Dose Is Increased
Your Medicine Isn't Working So They Just Keep Changing It Hoping To Find One That Does Work
You Think Your Doctor Thinks You Are Crazy Or A Hypochondriac - They Confirm This By Giving You An Antidepressant (40% of Americans take an antidepressant)
You Can Do It Right or You Can Do It Over and Over Again
"I am a greatly different and healthier person today than I was a year ago. It was at that time that I began working with Dr. Saylor on a plan to become well. He started me on his Wellness Therapy. This included several things with weight loss being a big part of the plan.
Last year, I was really challenged by my medical situation. I weighed over 300 pounds. I was an insulin-dependent diabetic and I had a number of other medical issues related to my obesity. Even more, I was no longer able to engage in and enjoy many of the activities I had in the past because of my condition. It was my good fortune to be introduced to Dr. Saylor at that time. I have since taken advantage of the many individualized services he offers to reach my specific wellness goals: a structured diet program, medical supervision, exercise programs, stress control techniques, and counseling. Today, I have lost over 125 pounds. I am no longer taking insulin and my other medical issues are under control. I have a dietary program that is reasonable and that I feel I can sustain. I am enjoying my life more and have returned to activities I had let go. I still have a ways to go, but I know I can get there with Dr. Saylor's continued assistance and support."
-M, Clearwater
We Specialize in Finding the Real Cause of Your Health Problems and Correcting that Cause.
Results = Health Problem Improved or Resolved = Less or No Medication Needed
We Treat So Much More Than Symptoms
You Will Have
More Energy, Better Sleep, Clearer, Shaper Thoughts and Memory, Return of Sexuality, Less Body Fat
You Can Have Better Function = Better, Happier, More Active, Longer Life
All Health issues are created by imbalances in the body
The ONLY way to Health and Wellness is by correcting these imbalances.